E1 Popeye's Louisiana Kitchen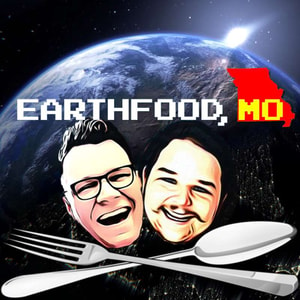 Welcome to Earthfood, MO! New show, same goofballs; a familiar format with twist.
Dan and Andy are returning to the food world--the food planet--with an all-new angle. They'll be reviewing international chain restaurants--any restaurant with a location wherever Andy happens to be AND wherever Dan happens to be.
The first week kicks off with Popeyes--the fast-food chicken world's orange-headed stepchild--which presently has only two locations in China. Andy traveled to Shanghai to visit China's flagship Popeyes store, while Dan traveled to 1710 South Glenstone Avenue to visit the first Popeyes in Springfield, Missouri, USA. Later, there's a chicken-centric music game, then a special guest drops in to promote an upcoming feature film.